Best option for freshers...learn PHP
Posted on 29th Aug 2013 05:11 PM
Advanced PHP online/classroom course, hyderabad: We Global I-Matrix Software Solutions are one of the best Web designing and development company in Hyderabad, India. If your search is for trust worthy developer then choose the best from our company. For more details Call Us 9000866292.mail us at : info@imatrixsolutions.com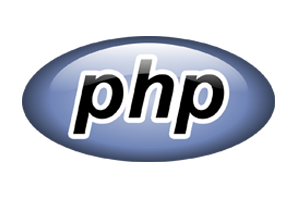 Decide if server-side programming is for freshers
There are many different Web jobs. Designer, artist, writer, community manager, usability tester, marketer, server admininstrator,... Oh!! and programmer.
Learning about PHP will help you decide how much server-side programming you want in your career.
There are good reasons why it's worth learning server-side programming. But…Why to choose PHP instead of Java, ASP.NET,...
There are two reasons it's best to start with PHP.
PHP widely used: PHP is likely the most widely used server-side programming language, It's used on millions of servers world wide
PHP is easy to learn: PHP-made applications are generally easy,PHP is more of an independent platform and PHP can surely find help through the support forums, blogs, social media, and PDF/video files. Being an open source platform,
Why to learn PHP at all?
Know what PHP does.
Know how learning PHP can help you.
Know why it's better to start with PHP than other languages, like Java or ASP.NET
How PHP is easy to learn
Make no mistakes: programming is hard. For most people, anyway. What people have trouble with is not the programming languages, but the way of thinking about program design. This only comes with practice, practice, and more practice.
But still, some languages are easier to learn than others. Java is one of the more difficult. It's a good language, but it's very structured, and hard for beginners to get started with.
Two of the easiest languages to learn are JavaScript and PHP. Even a few lines of JavaScript and PHP can do useful things. You can start writing programs quickly, without having to learn of lot of stuff first.
PHP programs run on Web servers. They let Web pages store data on database servers. Server-side programs are crucial on today's Web.
Understand how the Web really works
Understand business value on the Web
Install and manage software
Customize and extend software
Write your own programs
Work with others more effectively
Decide on a career
PHP is widely used. It's easy to learn, for a programming language.
PHP also offers more advantages to the user
Liberty of choosing language
Comparatively lower cost and fast turnaround time
Can be embedded in HTML as well
Free from restrictive authorizations
Easy to learn
Constantly updated
Offers a ready made framework