RSS feed vs Email Subscription. Which One to Choose?
Posted on 15th Feb 2018 05:40 PM
We at iMatrix Solutions besides providing SEO services, we give SEO Internet Marketing Online and Classroom training by best faculty having ample experience of maintaining websites. For training enquiry and details mail us at : info@imatrixsolutions.com or contact us on +91 9000866282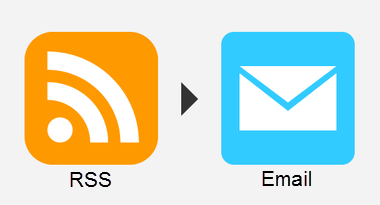 Many bloggers and readers always want something new to read and write. Readers and bloggers often end up with reading bunch of blogs, content, articles, etc., To know the latest blogs published by different websites, you need to subscribe. You are notified with notifications immediately after new content is posted.
These sending of notifications has became quite popular with 2 methods RSS feed and Email subscription/marketing. These allows to stay intact, informed and aware of the latest content of websites, which is time saving
RSS feed and email subscriptions are entirely different methods of showcasing websites latest blogs, news, videos, updated content to the viewers and readers who have subscribed for it. But the function is the same i.e., alerting readers with latest published contents.
What is RSS feed ?
RSS - Rich Site Summary or Really Simple Syndication. Where the reader gets the published content to read when it is posted in a website which he has subscribed for. The notifications are notified in a particular list. This list is called RSS feed. Every website maintains RSS feed which can be seen on the upper right corner of the blog in the form of icon in orange colour with symbol of frequency waves. RSS feed notifications contains title, description and a link directing to the website. RSS reader/aggregator is a software which allows and extract the RSS feed from various websites.
What is an Email subscription ?
Readers receiving blogs, news through mails. Generally one has to subscribe to a website and furnish your email address so as to receive latest posts. As soon as new content is published automated mails are being sent to subscribers. It can be in the form of ads, events, donations. The main aim is marketing. Email marketing is going far places due to its flexibility to subscribe or unsubscribe.
Which one to choose ?
Reader depends on RSS feed to read while inbox in case of email subscription
Well RSS feed have no choices of having spam mails and no need to unsubscribe. Just remove the alerts from feed that's enough
RSS files are not limited to file size while emails are limited
RSS feed sometimes end up in delivering XML files to readers, while email in no way has this option
Emails ends up with feedback from readers while RSS doesn't have that function
The interesting part is one-one conversation with the readers, their valuable comments from your readers
But in the coming days RSS is diminishing with evolution of email marketing. In present times readers or bloggers spend most of their time in social media, chats and mails. So every mail is answered.
So, it rests with you which one to choose. Because, there was a time when RSS was at the peak holding number one position serving lots of bloggers and readers. As the time passed by emails, social media marketing came into existence.