Demand of php language in the market?
Posted on 16th May 2013 12:59 PM
Advanced PHP online/classroom course, hyderabad: We Global I-Matrix Software Solutions are one of the best Web designing and development company in Hyderabad, India. If your search is for trust worthy developer then choose the best from our company. For more details Call Us 9000866292.mail us at : info@imatrixsolutions.com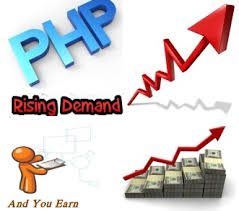 Demand for PHP
I am a final year student of B.E in CSC. Engg.i want to learn a programming language.i want to know the scope of php coders and its current demand in the market.
Best Answer - Chosen by Voters in... yahoo!/Answers
The demand for PHP is reasonably big right now and growing very quickly. It is fast becoming the dominant language in web development. This is for many reasons. It has a huge community behind it, it is free, and has been highly maintained. To learn PHP programming, using PHP can be done without spending a time, unlike ASP and the accompanying .NET framework, Java is almost completely useless as a web development tool because it is clunky, slow, and a resource hog. Ruby with the Rails framework is taking off, but it is still very limited and requires special configurations and more processing power.
PHP is simple, cheap, quick, and effective. Facebook uses it, and they have millions of users. PHP is easily the winner. Choosing career as PHP is best choice, reasons can be read in the article of our blog (link given).