who can learn drupal..what is the best way to learn drupal..
Posted on 28th Oct 2013 05:53 PM
Advanced PHP online/classroom course, hyderabad: We Global I-Matrix Software Solutions are one of the best Web designing and development company in Hyderabad, India. If your search is for trust worthy developer then choose the best from our company. For more details Call Us 9000866292.mail us at : info@imatrixsolutions.com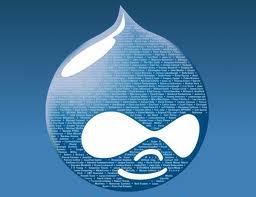 Learn the best of Drupal..
When our student started out with Drupal over a year ago, He knew nothing about web design, CSS, HTML or anything just like a blank slate. But he wanted to eventually develop Drupal modules and get into the programming side of things but the problem was he had no idea where to start. This type of concept arise form so many people...what is easy and secure process to learn Drupal.
What is Drupal...
Drupal is a Content Management System much like Joomla. It is designed to be customizable and adaptable for a broad range of uses like blogs, forums, social networks and much more. Drupal comes with plug-in modules available free for a vast range of applications.
Drupal is designed to operate in multiple languages - a critically important capability for expanding your Website's accessiblity to constituents, users, customers or general viewers. Text, images, videos and other content can easily be grouped into blocks of content for customized appearance and functionality. Drupal allows many people to add information content to a website, making the site 'come alive' with relevant and recent information. Because many people can add information content to your Website, there are fewer information 'bottlenecks' while waiting for a single person to do all information content input. Drupal Websites can be edited by non-technical personnel - reducing the need for specialized or expensive Web programmers or software engineers.
People new to Drupal can quickly learn to interact with the site and add new information content, including those with little or no Web experience.Individuals willing to get a job.
Freshers can learn Drupal as it is Mandatory even for applying job in many IT companies.. Business owners or employees responsible for their company's Drupal website or corporate intranet. Webdesigners looking to expand their service offerings by providing Drupal sites for clients.
Are you new to the web development....(you should know where you are)
If you are a web developer transitioning from another CMS or system like Wordpress, Joomla, etc, you are entirely new to this subject. If you are new to the web development you will probably need to know the basic knowledge of PHP..
The Web designers and developers want to work with Drupal, They should learn the fundamentals of programming using PHP. PHP is a required skill for implementing advanced theaming on Drupal websites as well as Drupal module development.. Web Professionals looking to save time by learning from Sr.Web developer Drupal experts
Drupal, built on PHP...
PHP is a powerful scripting language for templating web pages that is widely in use for its flexibility and ease of use. Drupal, built on PHP, relies on the use of a unique combination of procedural and some OOP practices. Development of both Drupal themes and modules requires an understanding of PHP. This is a refresher for anyone who is familiar with PHP, and a solid introduction to coding with PHP for anyone new to the language, or new to programming.
Make your own path...drupal development
Truth is, there is no "right way" to learn Drupal. There is only "your way" or the way that will work best for you. If you have questions, don't be afraid to ask your guide, (in drupal forum or blog ).Generally Drupal developers enjoy helping out when they can.