Why to Choose PHP for your new Website
Posted on 21st Oct 2013 05:37 PM
Advanced PHP online/classroom course, hyderabad: We Global I-Matrix Software Solutions are one of the best Web designing and development company in Hyderabad, India. If your search is for trust worthy developer then choose the best from our company. For more details Call Us 9000866292.mail us at : info@imatrixsolutions.com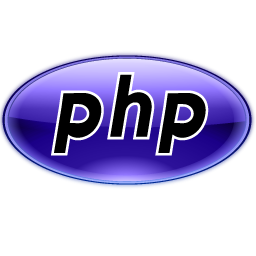 TOP REASONS TO CHOOSE PHP....
Why now-a-days WEB DEVELOPMENT is pushed upwards...Every business man want to create their own website to fulfill their goals.Their FIRST PROJECT might have been developed in ASP or RUBY, but now why people like to develop their NEW WEBSITE in PHP.
Number of people choose PHP for their web project. The main powerful reason is it is developed in reasonable price.Here are some more reasons to consider PHP for a new web project.
Alternative get soon
In some unavoidable circumstance if we want to stop our project in between, and restart it later on then ....we need to hire fresh people to develop that project without disturbing the old one.What is important here is.. There are a lot of developers with PHP experience. Compare this with ASP,Ruby or node. . PHP has a deep pool of developers.
No Hosting trouble
It is simple, but creates big problem to many people. If you are going to create the next product for the long tail of sites or want to try and create the next big CMS you'll want to start with the most fertile ground for hosting. There is a reason PHP is currently used for 77.5% of sites. You can host PHP stuff almost anywhere.
Good Tools
No doubt PHP is one of the most popular languages amongst developers and aids them in creating innovative and dynamic web applications. PHP developers keep looking for useful and handy PHP tools, I am not taking about CMS sites like Wordpress (16.2% of all sites are wordpress). I'm talking about frameworks like Symfony, dependency managers like Composer, editors like Sublime Text 2, and documentation tools like phpDocumentor 2 or Doxygen. The tools to write good quality code exist in PHP and provides really good security of web applications.
Quality Documentation and Knowledge
PHPis an open source server side scripting language that is basically used for developing web pages. It is available for free use and is compatible with various platforms including Linux, UNIX, Windows, and Mac OS X. Apart from web development, PHP can also be used for writing dynamic desktop applications.
Floating around the PHP community and the web there is a lot of documentation on PHP. Has your project grown and it's ready to move off shared hosting. You get all source of knowledge very easy and deeply.The documentation and knowledge for scaling is all over the place.
Why PHP...conclusion..
PHP is compatible with MySQL, which is a source language and it can also work with enterprise databases like IBM DB2, Oracle OCI8, MSSQL, etc.
Though PHP can run on your windows based server, you can save your maintenance bills.
You don't have to pay to anyone. Just download PHP absolutely free and even distribute it freely.
Not too many codes are required for building applications with PHP. Besides, this application is safe and secure to use.